Our History
Rivapak was established in 2000 by a group of local growers - three of whom remain as shareholders, and employs approximately 50 staff.  It is a purpose built, state-of-the-art onion packing facility that provides colour vision onion grading and packing for its grower shareholders. Rivapak processes 25,000 tonnes of brown, red, and pink onions per year for its grower shareholders.
We have installed a modern highly flexible cold storage facility with a capacity in excess of 4000 tonnes to enable onions to be supplied consistently for 10 months of the year.  Focus has always been on food safety, quality and consistent supply as well as exceptional customer service. A pre-packing plant has also been installed which enables the company to provide different requirements to the supermarket trade.
After extensive international travel and research to determine the best practices, Rivapak have become the pioneers for cold storage of onions in South Australia. Rivapak currently possess the largest single storage of onions in a cool store, on-site at a packing facility.
Our aim is to be known for consistent high quality produce both in the local and the export market.  We are community minded and consider ourselves a valuable employment provider.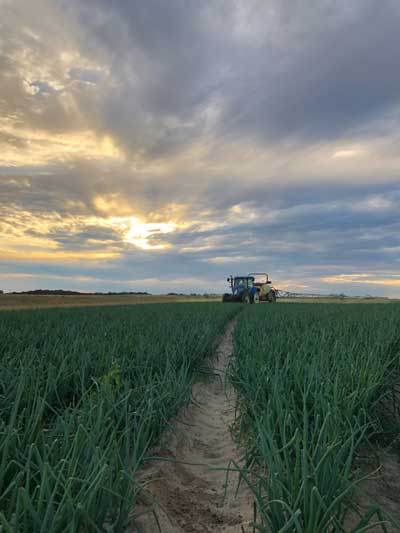 2020 will be an exciting year for Rivapak.  Not only will we celebrate being in business for twenty years, but we will also install our state of the art Automated stacking/palletiser.  This new piece of plant will ensure that all bags are packed with weight accuracy and stacked uniformly.  It will decrease the heavy manual lifting that has been necessary in the past and also ensure that our product reaches the end customer at the highest quality possible.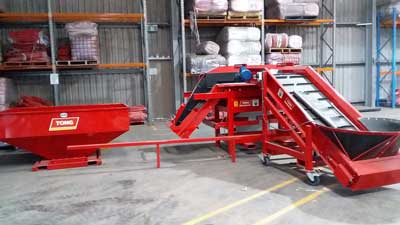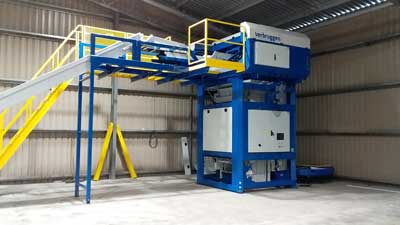 Rivapak are also looking into Controlled Atmosphere (CA) Storage as one of our major projects, as well as investigating new infrared technology and internal grading technology to detect internal defects, and looking and trailing earlier varieties of pink onions to be able to supply to Coles over a longer period.
With a shed extension, new plant, new fire sprinkler system, upgraded cool room evaporative energy efficient systems, and a casual work force that returns year after year. Rivapak is excited about the future.