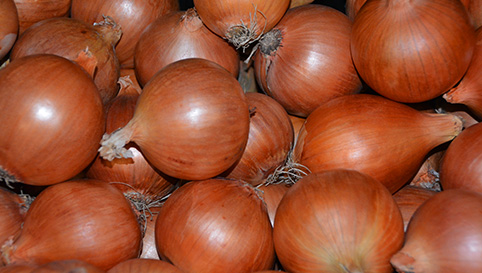 Welcome to Rivapak
Rivapak is a purpose built, state-of-the-art onion packing facility located in Mannum, by the River Murray that provides colour vision onion grading and packing for its grower shareholders.
Established in 2000, Rivapak processes 25,000 tonnes of brown, red, and pink onions per year for its grower shareholders. Rivapak has installed a modern highly flexible cold storage facility with a capacity in excess of 4000 tonnes to enable onions to be supplied consistently for 10 months of the year.
Rivapak was established by a group of local growers, three of whom remain as shareholders, and employs 50 staff.
A pre-packing plant has also been installed which enables the company to provide different requirements to the supermarket trade