RRR!
The three 'R's….. No we're not talking Reading, Writing and Arithmetic….. We are talking Re-use, Recycle and Reduce!  Sustainability is our future.
RE-USE:  With Coles as one of our main customers, we work together in re-using crates to transport our onions.  Coles currently have seven million reusable plastic crates available for use throughout Australia.  These are washed and reused multiple times and have replaced single use polystyrene and waxed cardboard boxes.
WASTE:  We have a partnership with 'Second Bite', a not for profit organisation who provide meals and food hampers for people in need by accepting fruit and vegetables that are of second quality or that have been rejected by major customers.  This partnership means that we are not wasting the onions that don't meet our stringent quality standards and we are contributing to a great cause.
RECYCLE:  All our cardboard and plastic packaging is recycled which again reduces our waste output and all our bottles and cans are recycled.  As a staff incentive, all money earned from recycling goes into monthly BBQ's and equipment for our lunch room.
POWER: Rivapak has installed a 99.96kv solar system so we can enjoy power provided by the sun as well as supply additional power into the grid
WATER: our drinking water is provided from a 22,000 litre rain water tank.  This water is filtered before use and is safety tested regularly.  Our emergency fire water is also supplied via three large water tanks with a total capacity of 432,000 litres so that we are not relying on mains water in a crisis situation.  Our workers are encouraged to bring use again pop top water bottles to work for their personal use.  This is a food safety requirement but also assists in our waste volume.
---
Environmental Safe Farming Practices
Rivapak currently use a contract agronomist, however we are working towards employing an agronomist to work exclusively with us.
We work very closely with breeders and seed companies to ensure participation in trials of new varieties.
The growers farm using the best practice and environmentally sustainable methods.
Water quality and volume is secured through licenses in both zones.
Latest technology is utilized with VRI systems on centre pivot irrigation.
Soil moisture constantly monitored to ensure correct volume of water is applied to crops.
Extensive use of cover crops to control soil erosion from wind.
Minimum six year rotation for onion crops.
Over time with the experience gained growing onions we are now able to grow with minimal use of chemicals.
Number of acres grown by each farm is kept to a manageable total.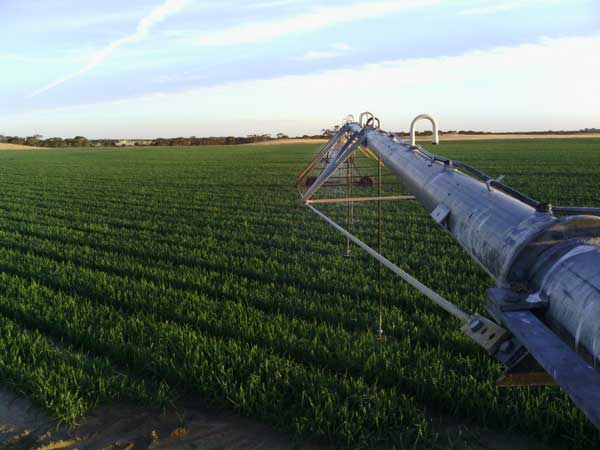 All of these measures aid in reducing our environmental footprint.