Our Growers
The group of three owners of Rivapak are our growers and suppliers so they have a genuine interest and concern that the product provided to be packed is of an exceptionally high standard.  The growers have a 'hands on' approach to the Rivapak business and are involved in every decision that is made.
The McKerlie, Rathjen and Haby families are farmers and business owners in their own rights and are all community minded.
Rivapak was built from the brainchild of not only having somewhere to process their product, but also to provide employment and an economic impact to the community.
Sometime in the next decade, Gordon, Steve and Phil will all consider retiring and the reins will be handed to their prospective sons who are already involved in the Rivapak dynasty.  The succession plan will kick in and will continue when the third generation of Rivapak growers will take over…of course that is another thirty years off yet!  The point is that Rivapak is here to stay and is not going anywhere soon.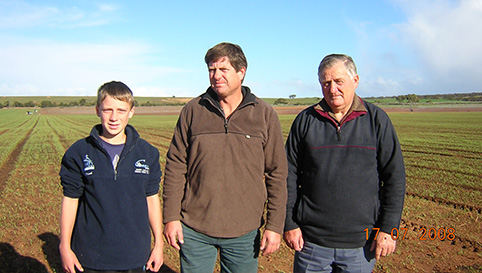 McKerlie
Gordon McKerlie has been instrumental in the establishment of the Rivapak and Goldline brands.
Malcolm, Gordon's son, has been involved in growing onions for over 25 years.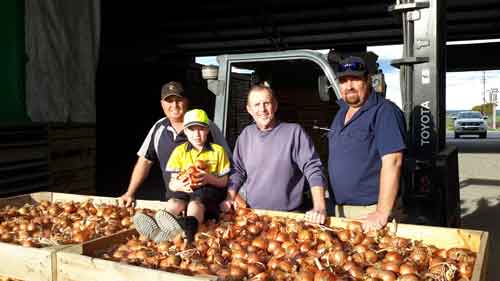 Rathjen
Steven Rathjen has been part of the Rivapak team since 2000 and has been growing onions for more than 35 years.
Brendan and Darren, Steve's sons, have also been growing onions for over 24 years
Haby
Phil Haby has been growing onions for more than 20 years and has been involved with Rivapak since the beginning. The Haby's have been growing in the local district for more than 30 years.
Aaron, Phil's son. has been involved in the farming for over 18 years.